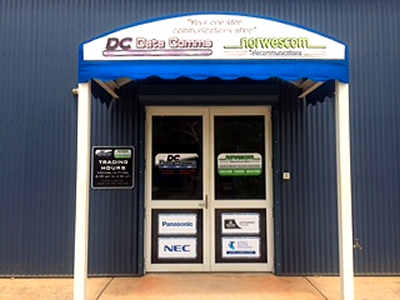 Telephony, Data Communications, Security, Surveillance
DC Data Comms is a well-established, Broome based company that operates across North West of Australia.
Designing, installing and maintaining data networks and security systems in homes, businesses, educational institutions and government departments, throughout the Kimberley and Pilbara Regions.

The company was established by Dave Coombs in 2007 and has grown steadily through the past 8 years, establishing an enviable reputation of high quality workmanship and customer service. .
DC Datacomms are the largest locally owned Security and Communications Company in the Kimberley and are able to provide a full end to end solution meeting your needs.
Regardless of if you are a Home User, Small Business, Corporation, Government or Education department, Enterprise Organisation or Community Support Entity, DC Datacomms can provide a cost effective solution to your needs while not compromising on quality or workmanship. DC Datacomms can scope, design, supply and implement the following based on your budget and business drivers;

• CCTV security systems
• Building management and access control
• Security & Alarm systems including active monitoring
• Cat6 data installations
• Full comms and server rack fit out
• Fibre installations including repairs and joins (Fusion Splicing)
• Public address systems
• Intercom & entry monitoring
• Duress alarms